If you know a keen guitar player who has a birthday coming up, you're probably looking for gifts that fit around their hobby. If you don't know how to find the best Valentine's Day gifts for her or him we will help you.Here are 5 great ideas for gifts that guitar players are sure to love.
Pick Maker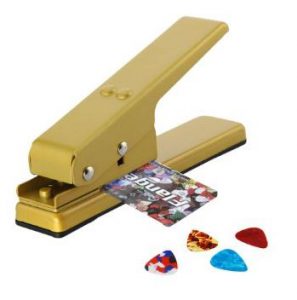 Whether your guitar playing friend is always losing picks or simply has a huge collection, giving them their own pick maker is a gift that keeps on giving. Looking a little like a hole punch, this cool gadget allows the user to punch out their own picks from all kinds of plastic substances like credit cards and loyalty cards.
Guitar Phone Case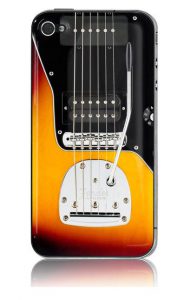 A great idea for any guitar playing enthusiast, an iPhone case that looks like the frets of a guitar is a brilliant idea. You can even find one to match their favorite instruments, whether that be an acoustic or electric guitar.
A Guitar Spatula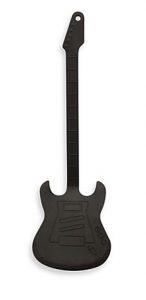 For the guitar player who is also a whizz in the kitchen, a guitar shaped cooking spatula is just ideal. Perfect for reminding your friend of their love for music whenever they whip up an omelette, an awesome durable plastic spatula in the shape of their favorite instrument can even be used as an air guitar while cooking up a storm!

Guitar Clock
Perfect for any guitar player who likes unusual and appealing home decor, a guitar shaped clock is the ideal present. Ideal for brightening up a kitchen, living room or bedroom or just for creating a unique focal point in any space, this is a gift that is both functional and fun.
Smartphone Holder For Guitars
If your guitar playing friend always tunes their guitar using an online tuner from their smartphone, or follows YouTube song tutorials from their phone, a smartphone holder which fastens to the neck of their guitar is a great idea. Suitable for use with all brands of phone this is a universally brilliant idea for all players.